Batman
Adult Sizes

Dark Knight - Joker Tees

Batman
Begins
Batman
Long Sleeve
Batman
Youth Sizes
Batman
Ladies Tees
Batman
Closeouts
Posters
Keychains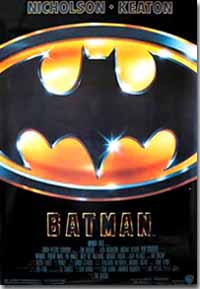 Batman Poster - Official Movie Poster Reprint
$12.95 $3.95 On Sale!
Official movie poster reprint of the 1989 Batman movie starring Michael Keaton and Jack Nicholson. Poster size: 24" wide and 36" tall.


Batman Keychain
$4.50
Collectible keychain with Batman logo on front and a handy mirror on the back. Measures 1.5 inches wide and 2 inches tall.